Season: Winter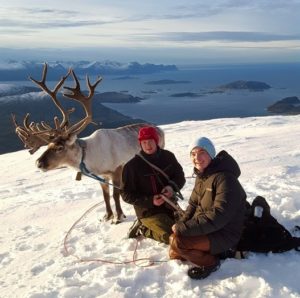 Reindeer sledding is the oldest known form for transportation in the north, and is a very central part of the Sami culture. The Sami are the indigenous people of the North, and this experience will let you know their culture better.
Join an authentic Sami guide, who comes from a Sami family with long reindeer herding traditions. Enjoy an unforgettable experience of pure reindeer sledding (3 km) and Sami culture.
During your visit, you will also experience feeding the reindeer, lasso throwing, sightseeing at the camp, Sami food, storytelling, display of cultural artifacts and joik (traditional Sami song).
Join one of our partners; morning, afternoon or in the evening. You can choose to experience the 'full package', or just meet and pet the reindeers. Contact the reception for booking and more information about the different tours our partners offer.