Head far beyond the Arctic Circle in Norway and you'll experience another world; wild and remote landscapes that in winter mostly attract ski tourers and those in search of an ethereal experience in the northern light show. Mountains rise 1500m straight from sea level, slopes maintain a consistent 30 degrees from summit to sea.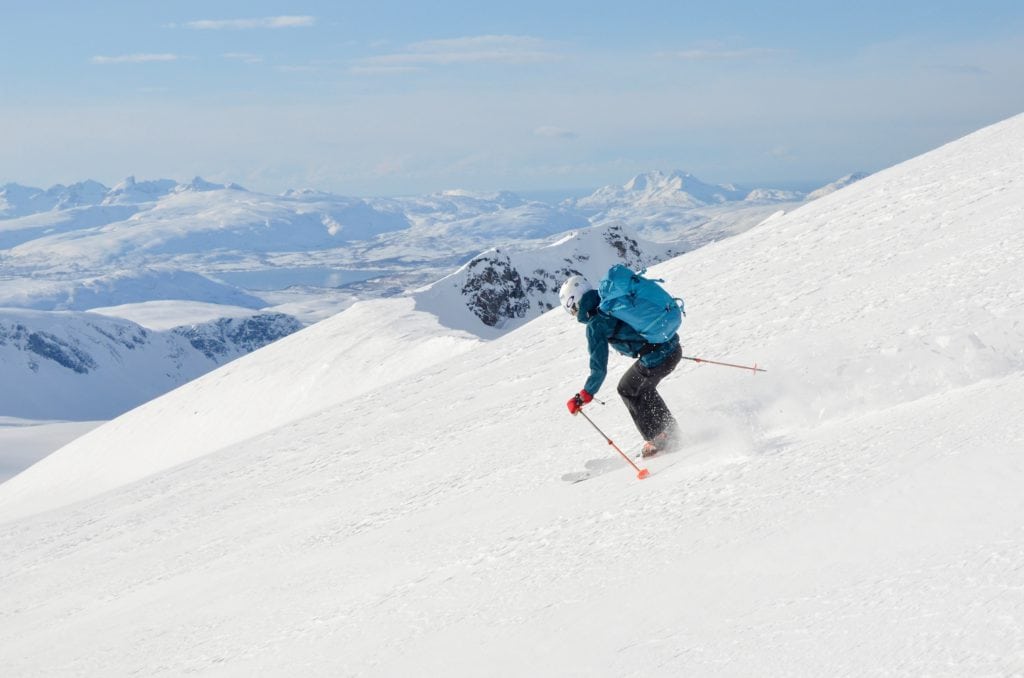 In Tromsø, you will find mountains to conquer in every direction. Both for beginners and for more experienced alpine skiiers. One of our employers discovered the magic of alpine skiing a couple of years ago, and does nothing but praise the proximity of mountains in Tromsø:
– There is no problem for me to come home from work, have a quick snack, and then go skiing before the light dissapears into the night. I keep my gear in the car, and it takes me 5 minutes to drive to the closest top on Kvaløya [Tromsø's neighbour island]. During the weekends, I have endless opportunities – and the season lasts until the middle of May! This year, we spent May 1st on the top of Tromsdalstinden, 1238 meters above sea level. It was a beautiful day, with sun and awesome snow conditions, and the best view of Tromsø City and its surroundings.
– I used to find the winter in Tromsø cold and annoying until I discovered skiing. Now I never want to leave!