Imagine staying in your private cabin – surrounded by mountains and forests. A river flows right outside, and you hear birds sing in the trees. You are 1 minute away from hiking trails, leading you to the best mountain views in the area. There's no rush traffic, no city noise – yet you are only a 5 minute drive from Tromsø City Center. That's what it's like here!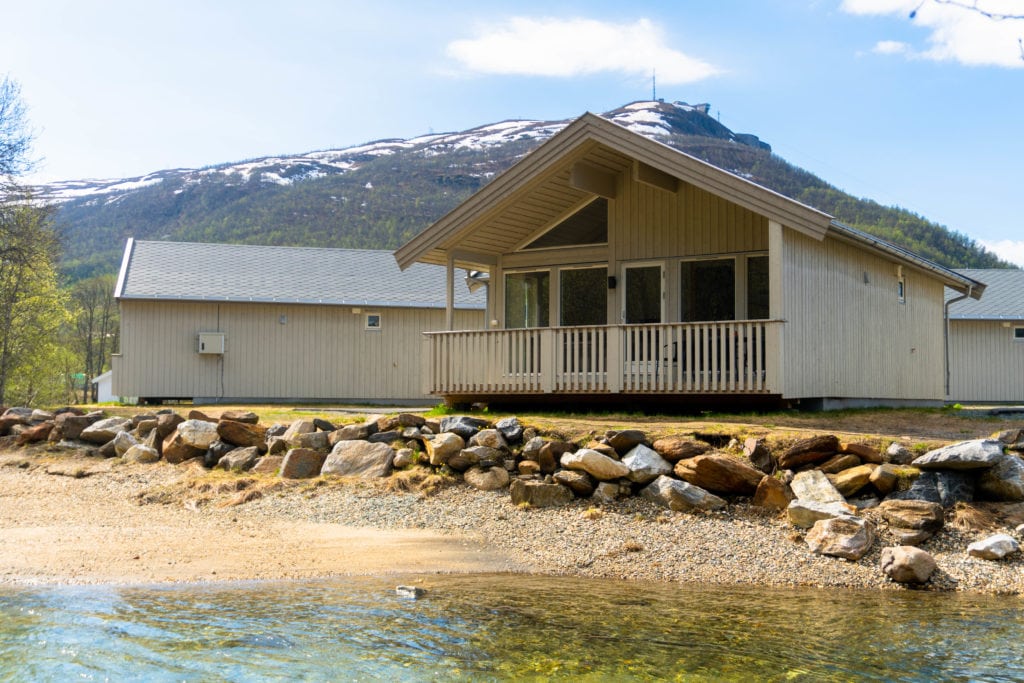 At Tromsø Lodge & Camping, we strive to make your stay as perfect and memorable as possible
Our accommodation includes 53 cabins in different categories, as well as space for mobile homes/caravans and tents.
The highest standard you will find in our Deluxe and Superior cabins. In these cabins, the bed is ready made at your arrival, and end of stay cleaning is included.
Activities
There are tons of stuff to do in Tromsø, and most of them includes experiencing the wild nature – either by your own or on a guided trip.
We reccommend: The Midnight Sun Hike – which includes an introduction to the Coastal Sami culture through stories and seeing interesting sights on our mountain hike to look for the Midnight Sun shining over the Lyngen Alps.
Customize your trip
Our receptionists are highly knowledgeable, and they are more than happy to help you experience the remarkable nature in Tromsø.
Book your stay below, and we'll help you get an experience you'll never forget! If you have any questions, don't hesitate to contact us – either by e-mail or phone.